Legendary Country Singer all round gentleman Matt Leavy is appearing on TG4 at the moment in a show called "Glor Tire".
Last Wednesday he sang one of my songs " Home Sweet Home ". Matt is hoping to make it into the final and I'm very sure he will.
The show is running on Wednesday nights on TG4 at 10.30pm
Congratulations and best wishes to Matt Leavy on Glor Tire.The Voting numbers for Matt are noted below.
Hope you make to the final Matt. Thank you for including my song Home Sweet Home in your set. You really gave a great performance last Wed
Martin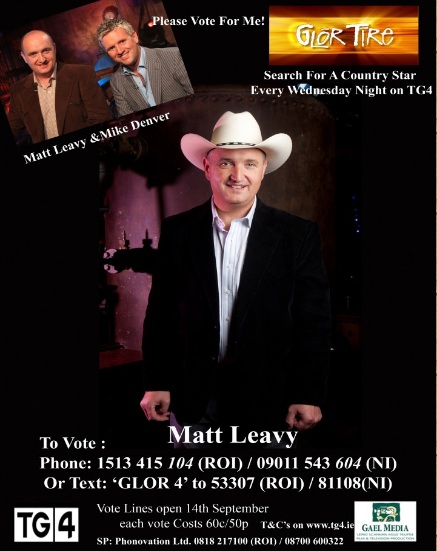 Related Posts: