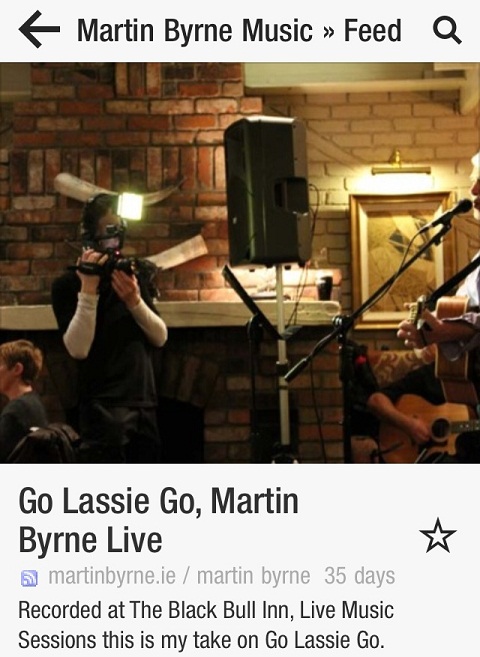 You may have noticed recently that there have been a few changes happening in regard to the online [email, website and what have you] side of things. All for the better I hear you say. And rightly so.
In that regard and in short some of the very simple things were breaking and were sticky tape was solving the issues short term, in reality they really needed to be replaced. So I replaced them.
This is where you [yes YOU !] come in 😉
1.

My Email address now works

!
Yes, the simplest thing ever! Unfortunately if you did send me an email in the last few months I may not have got it. But it's all fixed now.
– email Martin@MartinByrne.ie
Your feedback is so important and it is you who makes my song writing so worthwhile. Wouldn't it be pointless if not one could hear my music ? Love it hate, criticism or feedback – it's all good and I thank you and ask that you will continue to feed me with your pearls of wisdom.
2. Comments on Martin Byrne Website

Many of you left some really nice comments on the Martin Byrne, About page. Yet again a really great way for you to let me know your thoughts – that, I should add I so very much need, look forward to and sincerely appreciate – the reality was that the page itself became a little untidy [is that the right word to use ? ].
Where do you go to comment now ? very simply pick a post on the Music and News page – click the title and leave your comment. More than you might realise, they do help if they are even mildly negative to make the music better for the future and are words of encouragement when you feel I've got it just right.
3.

Martin Byrne Music on Facebook
For those a little more online I did have a personal page. I've now left that. There's more than just computer reasons behind it – but in short, it's all about making my music better, for you – you the listener. Where will you find me now ?
Click the Like Button and where you see a news trinket you can choose to share, link or comment. Once again, for you and for the music that I love so very much – I so live for it, but it would mean nothing without knowing you love it as much as I do.
4.

My Ireland – The Album
It never really existed on the site before but you can now buy the My Ireland album on CD or for the more technical of you in iTunes. Simply click a link below
5.

Subscribe to Martin Byrne Music and News by Email
Straight into your email inbox – it's a really great way to keep up with all the announcements and updates. This link explain how to do so:
Let me know what you think ? And [in advance] thank you, sincerely.
Martin
Related Posts: