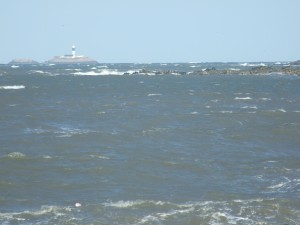 This is a picture of Rockabill Lighthouse just off the coast of Skerries.
This is one of the images that was inspirational in the writing of the song, ALL THE LITTLE BOATS ARE GONE, taken from my new album MY IRELAND where you can hear this track, as well as all the other songs on the album.
For anyone visiting from overseas, Skerries is on east coast of Ireland, about 20 miles north of Dublin.
Contact Martin Byrne Music
My Ireland, the album by Martin Byrne
Martin Byrne on Youtube
Related Posts: