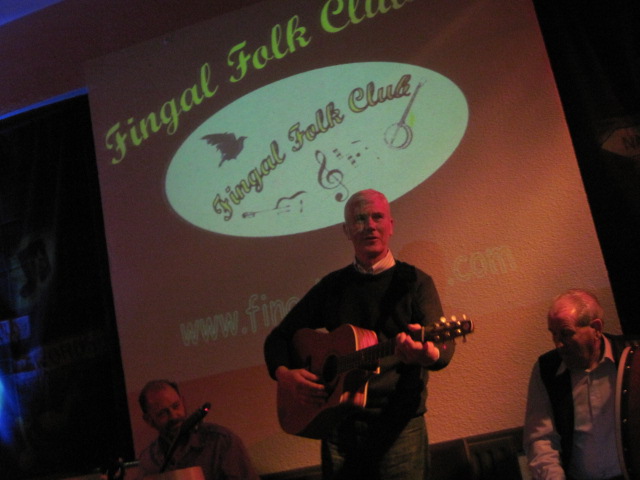 Well what a night it was at the Fingal Folk Club on Friday last, with yours truly in the  hot seat performing in the first ever guest spot, at this great new venue.
You could hear a pin drop as i picked my way through The Ballad Of Thomas Ashe, with the audience hanging on every word, as the story of this great man unfolded before them. Then is it was all hands clapping along as everyone joined in to the thumping sound of Haul Away.
Back to the silence as i introduced the very emotional Flowers On The Water–the song about the tragic sinking of The Pere Charles and The Honeydew II trawlers in 2007.
As the audience cried out for more ,it was a very satisfied and somewhat moving moment for me as i introduced yet another new song in the guise of Farewell Ring a Rosy Days.
One of the most memorable performances for myself, and i would like to thank my good friends Ronnie and Teddy for all their support in making it possible.
My Ireland, the album by Martin Byrne
Martin Byrne on Youtube
Related Posts: