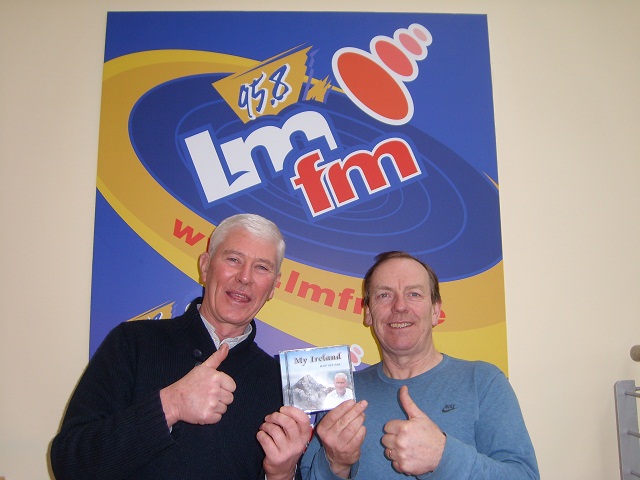 Pictured above: Martin Byrne giving Eddie Caffrey of 95.5 – 96.5 LMFM's The Greenscene a copy of Martin's debut CD, My Ireland.
I dropped by LMFM's studios last Saturday to meet with the great Irish music lover, Presenter of The Greenscene and gentleman that is Eddie Caffrey.
I wanted to thank Eddie for not only playing my songs, but also the music that I and you love so much. It's comes as no surprise that he is still so highly regarded on our airwaves – and has been since 1978. A tune in on a Saturday morning would leave one in doubt as to just why The Greenscene is still 'The North Easts Favourite Radio Show'.
The Greenscene airs Every Saturday 10am-1pm
Listen on line lmfm.ie
on radio 95.5 and 96.5fm
Contact Eddie and The Greenscene
Write to Greenscene, LMFM, P.O Box 95.8, Drogheda, Co. Louth.
Email ecaffrey@lmfm.ie.
Text 085 1000958
Call 1850 715958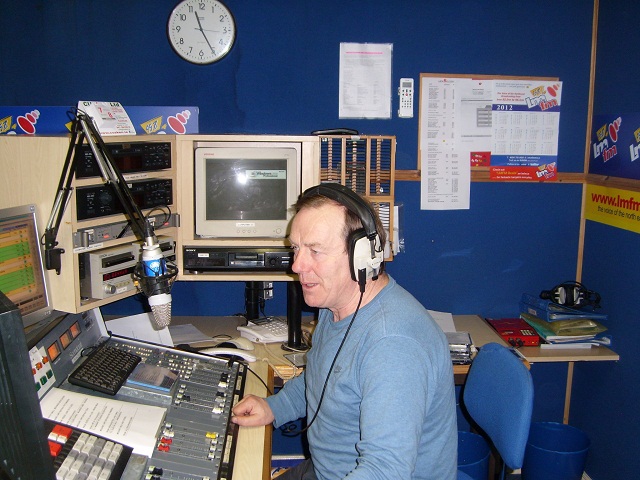 Related Posts: