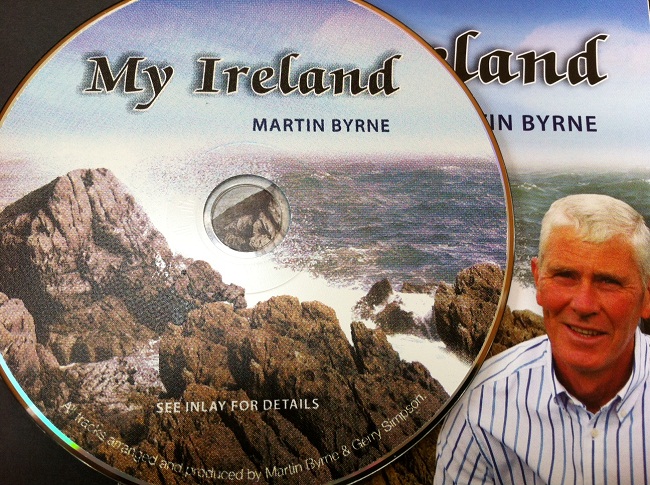 When I was recording the tracks for the album – My Ireland – one of the songs 'fell off', so to speak. I was desperately searching for some ideas for another song, when these lines came into my head.
ALL GONE BEFORE US NOW
THE WORDS THAT DRIPPED FROM THE POETS BROW
TURNED DOWN BY LIFE'S OWN PLOUGH
ALL GONE BEFORE US
At the ouset of the song, I had no idea that I was actually writing about Patrick Kavanagh… But soon it became apparent when some more familiar images began to show themselves. Of course it all made perfect sense when I realised that in the previous few weeks, I had actually been reading some of Kavanaghs works from a book that I had received as a present.
SPRAYING THE POTATOES
TO A BLACKBIRD
ADDRESS TO AN OLD WOODEN GATE
MEMORY OF MY FATHER
These are but a few of his early works, that quickly caught my attention with their wonderful imagery. Kavanagh of course was not born with the preverbial silver spoon and indeed came from very humble beginnings in rural Ireland to rise up to eventually become one of our greatest ever poets, prompting another great modern day writer Seamus Heaney to say of Kavanagh…
THESE POEMS….MAKE YOU FEEL ALL OVER AGAIN A TRUTH WHICH THE MIND BECOMES ADEPT AT EVADING…." YOU MUST CHANGE YOUR LIFE
And so, thus became the song – Lament for Patrick Kavanagh – Although I didn't think he would ever have wanted anybody to lament for him.
I hope that listening to the words of the song may inspire you to look a bit closer at some of Kavanaghs works – indeed maybe you still are waiting for an introduction. If so let me help you along the road with one of his poems, namely Memory of My Father.
Memory of My Father
Every old man I see
Reminds me of my father
When he had fallen in love with death
One time when sheaves were gathered.
That man I saw in Gardiner Street
Stumble on the kerb was one,
He stared at me half-eyed,
I might have been his son.
And I remember the musician
Faltering over his fiddle
In Bayswater, London.
He too set me the riddle.
Every old man I see
In October-coloured weather
Seems to say to me
"I was once your father."
-Patrick Kavanagh
I hope that yoy enjoy this short introduction to the great poet and indeed spread the word so that others may too enjoy a true irish legend.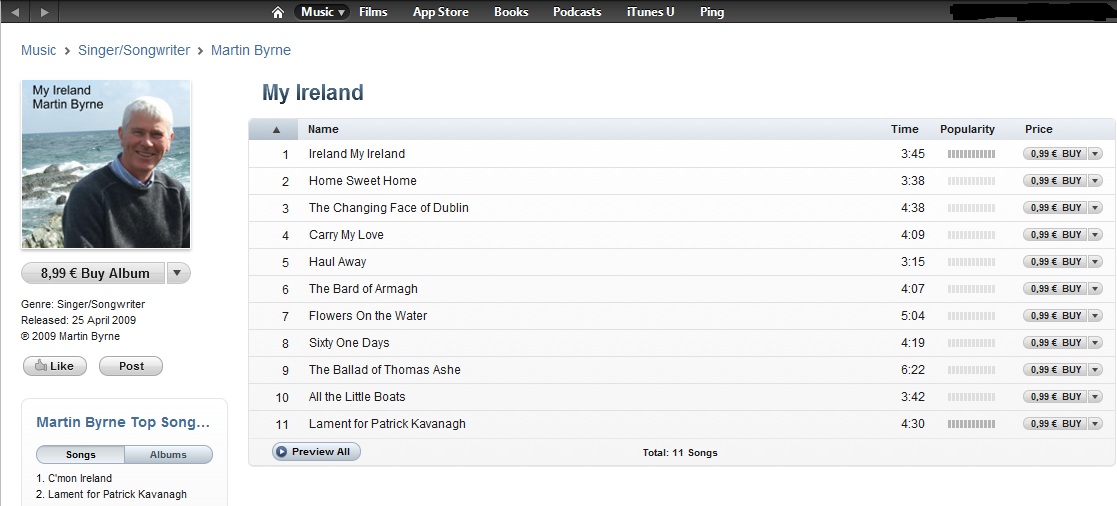 Related Posts: