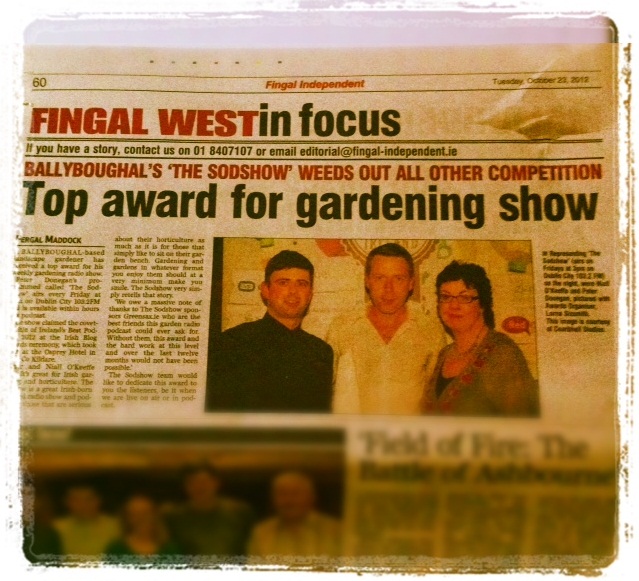 You might remember some time ago I was featured as song of the week on The Sodshow, Ireland's garden radio show and podcast. The song they chose was of course Haul Away. Well apart from the fact that they have great taste in music, it comes as no surprise that the hugely popular show went on to win the title and award of Irelands Best Podcast for 2012.
Irish born and bred and presented by Peter Donegan and Niall O'Keeffe I think it is a really wonderful achievement for the duo. Standing ovation, round of applause and very well done lads.
Why not pop across to sodshow.com, give it a listen and/ or subscribe to the podcast. It airs live every Friday and is also available as Podcast in the iTunes store under SodShow or get it via The SodShow website.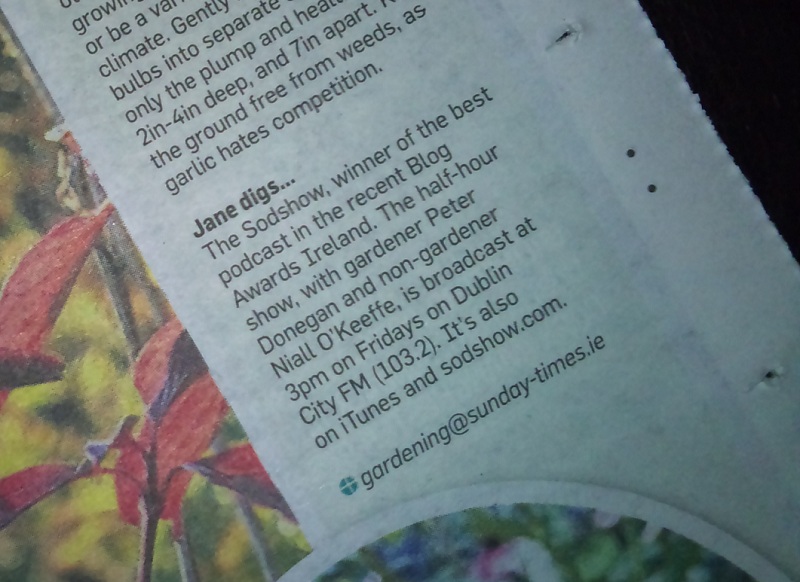 Related Posts: